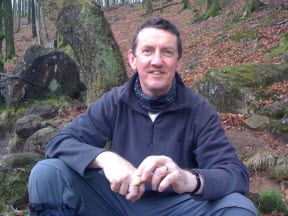 Hi, I'm Graham Bray and welcome to my Science Video Courses website.
I have been a teacher for over 33 years, and before taking early 'retirement' to concentrate on my science videos I was the Director of STEM (Science, Technology, Engineering and Maths) in a large comprehensive school in East Sussex. To bore you with the qualifications, I have a Joint Honours Degree in Botany and Zoology, and a PhD in Biological Sciences.  I was also one of the first Advanced Skills Teachers in Kent and in 2014 I was nominated for the award of STEM teacher of the year.
I am a passionate believer in life-long learning, and I will do whatever I can to encourage learning for all ages.  Using videos to enhance learning has great potential, and I hope to exploit this potential via my websites.
On a personal level, I am married with two grown up daughters and a first grand child. We also have a little dog called Maisie-Rae! When not creating videos or teaching, I relax (!) by weight lifting at the gym, watching rugby and football, and building a model railway!